Hi, I am Rutger Mols and for three months, I could experience what working at EpicData feels like through my internship.
I studied Applied Computer Science at the Thomas More Geel and was eager to discover what a real work environment really feels like.
I started my internship adventure with EpicData and I have not regretted this for one moment (I was not forced to say this 😉).
How it started
In my third year, I took a Business Intelligence course where we worked with the tool Qlik Sense. Some classes of this course were taught by an external company EpicData.
I liked the introduction class by the EpicData Qlik consultant and had a good feeling about the company after the presentation.
I was still looking for an interesting internship so after class, I briefly introduced myself to the consultant.
We set up a second meeting and after a pleasant conversation where we aligned expectations, I got the good news that I could start as an intern!
My first week
Going to the office for the first time was a bit scary, but from the first minute, I really felt at home.
I got introduced to all the colleagues, got my laptop and we started discussing some practical arrangements.
Together with my internship coach, we discussed what EpicData expected from me and what my personal goals were.
To get acquainted with the company's best practices, I was given a starter project where I could refresh my knowledge about Qlik Sense and apply best practices.

A project for a real client
After the first week, I was eager to start my first real project with my fellow intern.
We got the chance to work for Galapagos, one of Epic Data's customers.
Galapagos is a biotech company listed on the Belgian stock exchange. They focus on discovering and developing new medicines.
They needed our help in creating a dashboard to track their IT projects and the budget needed for these projects.
We were given excel files with all the data and it was up to us to create a dashboard.
Together with our coach, we organized meetings with the people from Galapagos to talk about their business questions and requirements for the dashboard.
Several meetings and weeks later, we built a complete Qlik Sense dashboard that we could present to the dashboard key users and their management.
EpicData and Galapagos gave us the chance to experience the real life of a BI consultant. Starting a project from scratch and making the first connection with the customer until handing over the result gave me a tremendously satisfying feeling.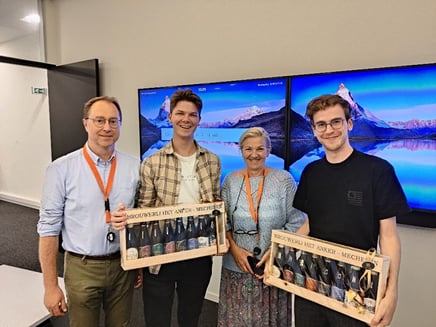 Lutgarde and Patrick were the very friendly Galapagos key users who gave us the requirements for the dashboard. Thanks for helping us and the nice gift!
Some other challenges
Next to our client project, we also got some other tasks and challenges that brought variation in our internship.
First of all, I had the opportunity to get more in-depth knowledge about Qlik Sense. I followed the online Qlik courses "Data Architect" and "Business Analyst" that prepared me for the certification exams.
I passed and obtained the two Qualification Certifications. It was quite a challenge, but a nice bonus for my CV.
Together with my fellow intern, I also participated in the annual Qlik Datathon Challenge. In this worldwide data challenge organized by Qlik for students, we created a dashboard for the United Nations. Our topic was deforestation and forest management in the world.
The jury liked our data story and dashboard and we were voted winners of the Qlik Datathon 2022. It was a unique experience for us that we were able to accomplish thanks to EpicData and our coach.
EpicData also gave us the freedom to express our technical interests. I told for example that I would also like to expand my knowledge by learning about other BI tools. This was strongly encouraged and they then introduced me to a new tool Astrato. It was fun discovering this new tool and creating some demo dashboards.
There was also time for some fun. We were invited to all the team events and my favourite was the padel event where I got to meet my new colleagues in a relaxed and fun way. A nice dinner at the end of our sports performance made the day complete.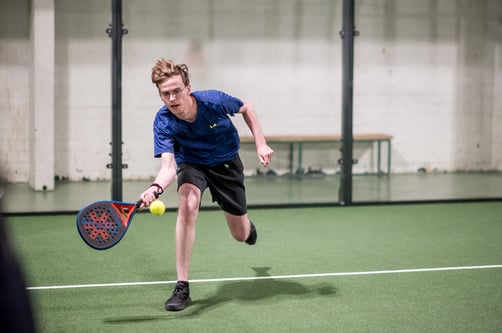 My teammate Thomas diving for the ball.
Conclusion
I can only conclude that EpicData provided a tremendously educational and fun internship.
I could work on interesting projects and all the colleagues were really nice and helpful.
There was always time for a pleasant chat or activity after the hard work.
I know I was only an intern, but I felt like a colleague and a part of the EpicData team.
A nice ending to a three-year-long school career and a real confidence boost that made me look forward to starting my working career!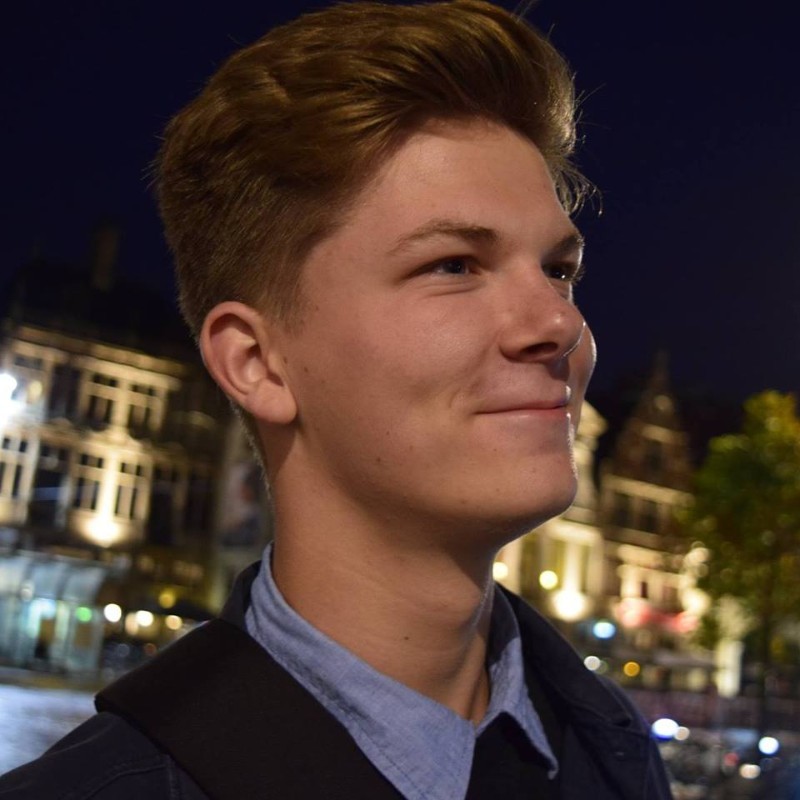 Rutger Mols
Started as an intern now he's here! Rutger got first place in the worldwide Qlik Datathon competition for students. He is now helping Epic clients discover the world of data & dashboarding.